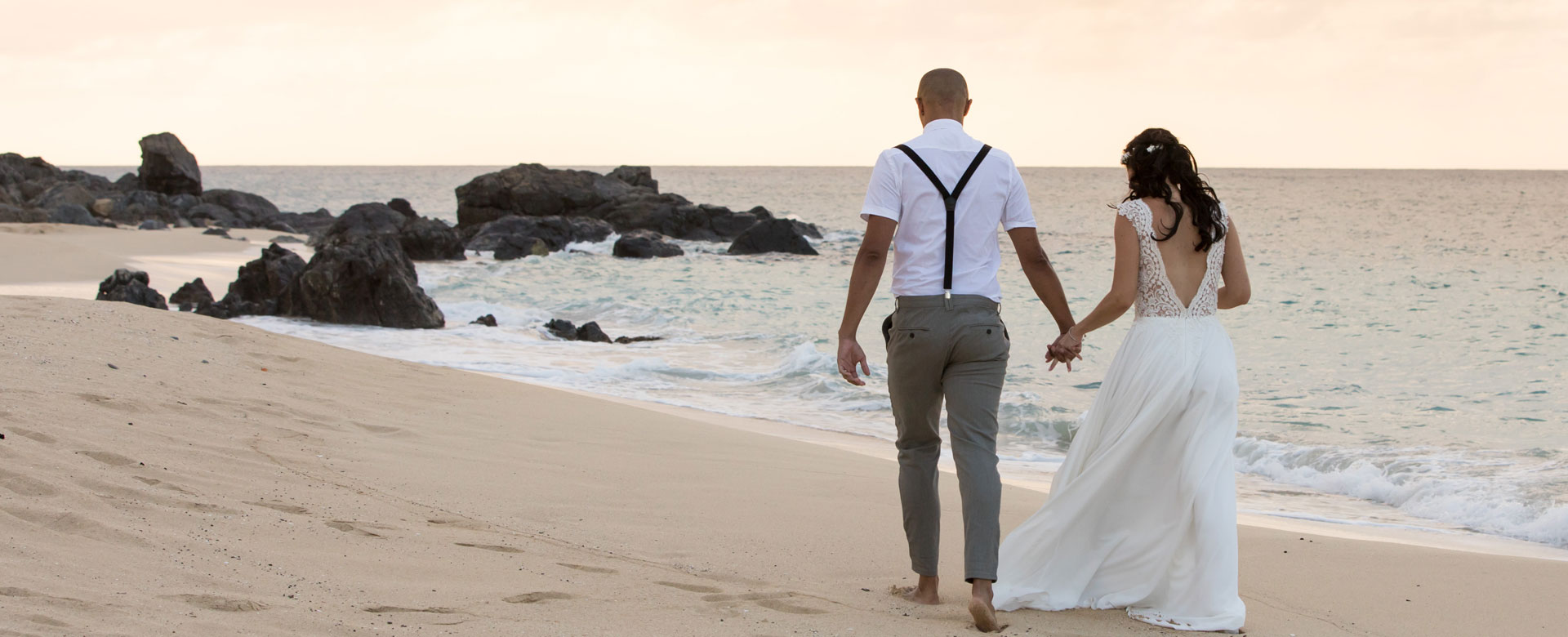 FÉE DES CARAÏBES
Are you and your partner ready to tie the knot? Do you dream of saying "I do" in a setting as beautiful as your love for each other? Then come and be enchanted by the magical island of St. Martin with its beaches of white sand and outstanding villas. Fée des Caraïbes will organize a sublime wedding to make your dream come true during your getaway in the romantic atmosphere of the tropics.
For lovers who want to forget the usual obligations and have a wedding that's a little different, Fée des Caraïbes creates an experience as intense and as unique as you both. Chantal and her staff put all their expertise and experience into organizing your dream wedding on St. Martin, the island that's so heavenly it'll enchant your guests and make your big day a magical one.

Imagine taking your vows in an idyllic romantic setting exalted by the glamorous decor and intimate ambiance... On a beach with fine sand and turquoise water, or in a sumptuous villa overlooking the crystal-clear sea. You'll feel the magic instantly. Fée des Caraïbes will meet all your expectations and promises a wedding album filled with stunning photos.

During the countdown to your big day, the Caribbean's top wedding planners tackle all the challenges every step of the way, dealing with the unexpected, hand-in-hand with partners that they have carefully selected for their quality of service. Whether you want them to handle the entire organization of your wedding with multiple activities, or just certain aspects such as accommodation, the attentive Fée des Caraïbes will propose a wide range of services with great sensibility.
FÉE DES CARAÏBES
Cul-de-Sac


97150, SAINT-MARTIN

Send an email to the establishment
Check out what is near to
FÉE DES CARAÏBES in Cul-de-Sac