On Grand Case boulevard, a unique place devoted to rum tasting has become the temple of good taste and the land of distilled discoveries. La Part des Anges is a favorite for avid rum drinkers, and is the ideal place for those who would like to get their first taste of this liquor.
Much like a big bookcase, the shelves showcase around 150 rums from the French Antilles (Guadeloupe, Martinique), the islands of the Caribbean (Cuba, Haiti, Barbados), as well as Latin America (Brazil, Mexico, Venezuela and Guyana). Among them are some of the best bottles in the world, that need to be tasted when you're seated comfortably.
The rumtender is on-hand to guide you in discovering some exceptional vintages. He watches over the tastings and always has some anecdotes and secrets to share with his customers. The voyage of discovery begins with a journey back to 1871, the year that this traditional house in St. Martin was built, to house the restaurant Le Pressoir, which would later house the rum bar. La Part des Anges and the adjoining gourmet restaurant combine their expertise and their products, to offer customers an all-round experience. You can taste a selection of rums, accompanied by some top-quality amuses-bouches.
For a few years now, manufacturers have been producing flavored rums and old rums, distilled on the island of St. Martin. This is the case for Colombier Tradition in Marigot and Busco in Grand Case. In their store, they will tell you all about their creations using exotic fruit, and their top-quality local productions. Atypical places where you can get your first experience of rum tasting in St. Martin.
The harmonious combination of rum and great food
At this traditional dwelling, you're in for an experience filled with history, authenticity and expertise. The gourmet restaurant Le Pressoir offers a menu that varies depending on the season, always using fresh and local products. Some of the delicious specialties served here are local fish of the Caribbean, wahoo marinated in rum and truffle cream and lobster medallions with white butter sauce, or 5-hour octopus caramelized with ink and Longueteau rum. Rum tasting in St. Martin is now being combined with the world of great food. You will never look at this beverage in the same way again.
To end this tantalizing journey in style, La Part des Anges also offers some of the very best cigars. So much choice awaits you, to take you even further on your exotic journey to tropical lands.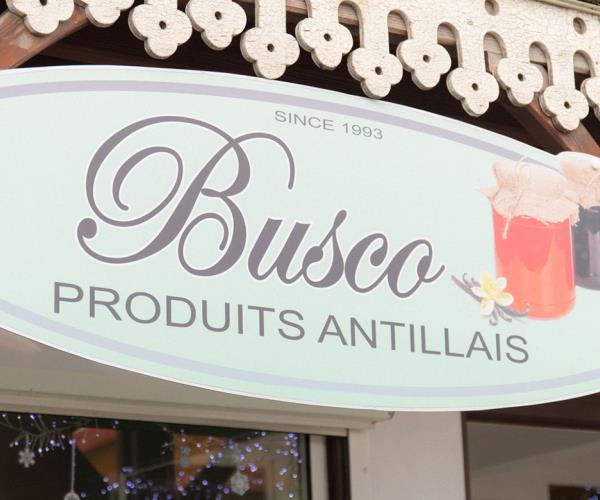 Store
In Grand Case, the Busco grocery store is an incredible showcase of Caribbean flavors. Flavored rums, handmade produce and local creations will help you fill your suitcase with souvenirs in the colors of the Caribbean. Don't miss this place, so you can take a little piece of St. Martin home with you.
Learn more